Share with a Friend
Categories
"The grass withers, the flower fades: but the word of our God shall stand for ever."
Isaiah 40:8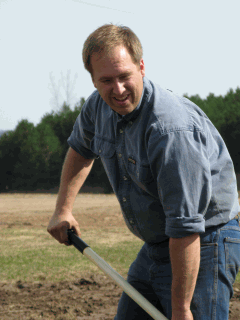 Everwilde Farms
is a family owned and operated farm located in Northwestern Wisconsin that is dedicated to producing and selling the
best native seeds available
, with an emphasis on rare or unusual species. Our success in this endeavor is rooted in the methods we employ from start to finish. First of all, we grow as much seed as we can right here at Everwilde Farms. This allows us to control the quality of what we sell, rather than just buying and selling "who-knows-what". We are not content to simply grow seed in a conventional manner, but are continually innovating better ways to grow high quality seed. Also, almost all of the seed that we grow is
hand harvested
, resulting in high purity seed with a superior germination rate. After harvest, samples of all our seed (except our smallest lots) are sent to an
independent testing lab
for purity and germination tests. This combination of standards enables us to offer you only the best in native wildflower seed. We hope that you will find Everwilde Farms to be a great source of native species...
direct from the grower.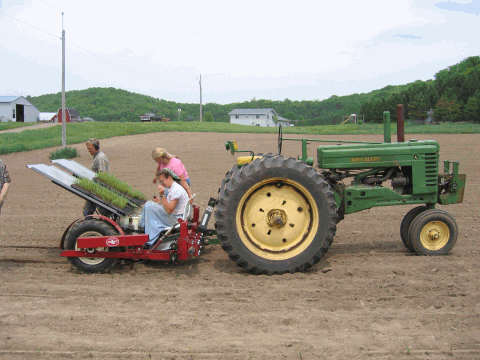 Everwilde Farms began
as Jubilee Nursery in 1997 when Steve Sykora began growing a few species of native plants for seed. Things grew from there. Here is how Steve tells the story:
"I found a nursery in MN that was looking for growers to grow native wildflowers for seed. The idea of having fields of flowers intrigued me, and so I began growing 4 or 5 different native species on 1/10th of an acre. In 1999 I experimented with about 20 species on about ¼ acre.

"In the spring of 2000, I was ready to leave my day job at an agricultural engineering office, and launch out into the wildflower field. I began by building a greenhouse to start the seedlings in. That year I started about 25,000 seedlings of about 15 species and planted them out on 2 acres. The next year I had 30 species on 4 acres. That year I faced some challenges as my greenhouse blew down in a windstorm. It was fall before I was able to rebuild it.
"I married my dear wife Janelle in the summer of 2002. Together we were able to keep up with the weeds and harvesting. The spring of 2003 saw 50,000 more seedlings go out of the greenhouse and into the fields, bringing us up to
70 species on 6 acres. We nearly doubled in size in 2005, putting out
another 100,000 seedlings
. Doing that many seedlings required us to purchase some more machinery like a rotary transplanter and to hire some help. It seems like we are continually growing into new fields...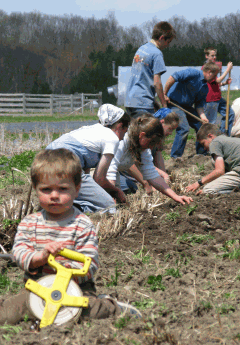 After 10 years of wholesale growing, we began to retail our wildflower seeds to those that were interested in our local area. Then, we started selling our wildflower seeds on the web. We found that people had a tremendous interest in our seeds, and our lifestyle. We started a Wildflower Journal where people could keep up to date on the happenings around our wildflower farm. We had such an interest that we began to carry seeds that were native to other parts of the US, as we had requests from all over the country for wildflower seeds that were native to their own locations. We increased the species that we had to offer until we reached our present number of over 500 species of wildflowers.
Field work has not been left behind in our retail endeavors; we have found that our niche is in growing species that need special growing and/or harvesting techniques. Other species that we focus on are those that are rare, and just not available elsewhere. We have a lot of ideas for the future, and forsee many unique things happening at Everwilde Farms.
Overall, we have very much enjoyed the work that we do, and believe that you will find our species selection, quality, and prices unmatched."